Data Engineer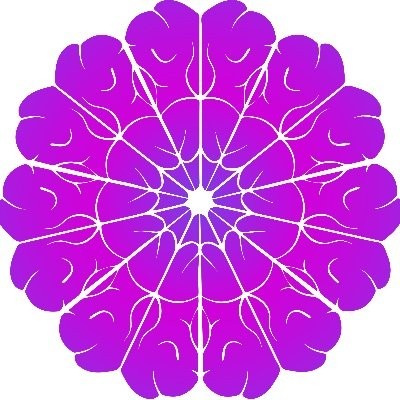 Saile
Software Engineering, Data Science
New York, NY, USA
Posted on Thursday, October 12, 2023
About Sailes
Sailes envisions a world where technology creates the space for us all to be more human. Our mission is to help every sales team unlock potential and act on possibilities. Today, we elevate the world's leading sales executives with Sailebots that eliminate manual prospecting tasks in favor of high-value, high-return sales activities. For the Fortune 500 and beyond, our unique Sailebots automate the entire prospecting lifecycle. This Digital Labor™ process helps companies triple their pipeline at a 5X cost reduction from manual prospecting.
What You'll Do
As a Data Analytics Engineer at Sailes, you'll design, build, and iteratively improve the data and analytics pipelines that feed our AI product.
Responsibilities
Build, automate, and manage robust pipelines that collect, process, and deliver our data (to production, analytics, ML processes) with an eye towards timely and accurate delivery
Develop and maintain data models, dashboards, and reports to track key performance indicators and provide actionable recommendations
Collaborate with cross-functional teams to define data requirements and ensure data quality and accuracy
Drive optimization, testing, and tooling to improve data quality
Identify and implement process improvements to enhance data collection, storage, and analysis efficiency
Collaborate with cross functional stakeholders to turn problems or pain points into data solutions, guiding discussions on appropriate architecture and technical decisions
Own new projects by collaborating with other engineers, data analysts, DS/ML, and stakeholders throughout the company
Provide visibility into the health and quality of our data
Implement ETL processes and data pipelines to load data from a growing variety of first and third party applications
Create and maintain documentation as it relates to system configuration, mapping, processes, and service records
Collect, clean, and transform large datasets from various sources for analysis
Qualifications
3+ years of data analytics and/or engineering experience
Fluency in relevant programming languages (SQL, Python)
Excellent communication skills, including documentation, presentations, and verbal communication to a wide range of cross functional business groups.
Experience with maintaining, updating, and integrating data pipelines and data warehouses, including those with SQL and NoSQL databases
Experience and interest in working at a growing start up with complex data problems, including comfort with bringing a logical order to an evolving roadmap and set of priorities
Ability to work with relative independence, including proactively taking initiative to move work forward - including learning new tools or techniques, implementing best practices, communicating with your peers or stakeholders
What We Offer
Competitive salary and benefits with medical, dental, and 401K match.
Paid vacation and additional perks.
Flexible remote work options.
DoorDash stipend for work convenience.
Autonomy in your work with strong team support.
Challenging projects from concept to production-ready code.
Opportunities to contribute to architectural improvements.
Join Us
If you are an enthusiastic and skilled developer who thrives in a collaborative environment, is passionate about staying current with the latest technologies, and enjoys mentoring fellow developers, we invite you to apply and be a key contributor to our exciting projects. Join us in reshaping how sales executives operate, leveraging AI-powered solutions.
The base pay range for this position is $110,000- $175,000 USD/year. The base pay offered may vary depending on job-related knowledge, skills, and experience. Stock options and other incentive pay may be provided as part of the compensation package, in addition to a full range of medical, financial, and/or other benefits, depending on the position ultimately offered.
Studies have shown that women, communities of color, and historically underrepresented people are less likely to apply to jobs unless they meet every single qualification. We are committed to building a diverse and inclusive culture where all Inkers can thrive. If you're excited about the role but don't meet all of the abovementioned qualifications, we encourage you to apply. Our differences bring a breadth of knowledge and perspectives that makes us collectively stronger.
We welcome and employ people regardless of race, color, gender identity or expression, religion, genetic information, parental or pregnancy status, national origin, sexual orientation, age, citizenship, marital status, ethnicity, family or marital status, physical and mental ability, political affiliation, disability, Veteran status, or other protected characteristics. We are proud to be an equal opportunity employer.