BI Analyst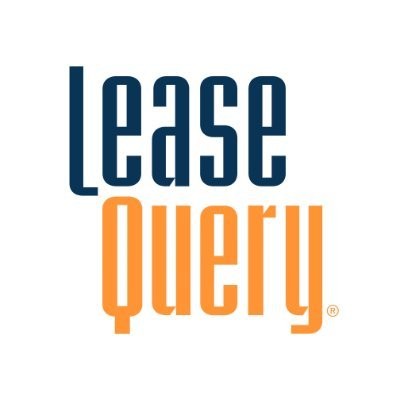 LeaseQuery
IT
Atlanta, GA, USA
Posted on Wednesday, April 26, 2023
LeaseQuery is looking for an Intermediate Business Intelligence Analyst to join our team. The BI Analyst will be a key contributor enterprise-wide and will be tasked with partnering with key stakeholders to develop data visualizations, flash reports, and key performance indicators. Responsibilities includes: capturing data requirements, management of and applying analytical methods to generate the desired deliverables.
This role will report to the Director of Finance and work closely with leaders across the company as well as LeaseQuery's Data Engineering team.
LeaseQuery's headquarters is located in Atlanta, GA, and this role is a hybrid position.
What you will be doing
Gather operational data requirements from various cross functional stakeholders to identify data patterns & trends, provide insights to enhance business decision making capability in business planning, process improvement, solution assessment etc.
Create and maintain corporate dashboards using visualization tools such as Tableau and communicating design and results to internal teams
Work effectively with all areas of the business to identify required dashboard visualizations.
Support the development of data visualization standards
Research new data visualization approaches to modernize data ecosystem across the organization
Develop familiarity with internal data sources and business processes
Assist with reporting and ad hoc analysis by collecting and validating data
Provide ongoing support and user assistance for developed BI solutions
Work with internal teams and the data team to analyze, troubleshoot, and resolve issues
Conduct all business in accordance with LeaseQuery's policies and procedures
All other duties as assigned

Tools and Tech you will lead or work with [optional]

Advanced data visualization and manipulation skills in Tableau
Strong skills in Microsoft Excel or other data analysis tools such as R.
What skills and experience we need you to have
Bachelor's degree in a related field (Business, Analytics, Data Science, Computer Science, Mathematics, etc.) or 5+ years of relevant experience in lieu of degree
Minimum 3+ years of analytics/business analysis experience preferred
Ability to understand the data and its underlying processes and draw meaningful conclusions from the results
Excellent ability to understand business processes
Exceptional analytical skills and attention to detail
Strong ability to work with large quantities of detailed data from multiple sources
Excellent verbal and written communication skills & effective listening skills
Strong initiative and willingness to take on projects in a proactive manner
Excellent organization & time management skills
Strong ability to manage constantly shifting priorities and requirements.
Benefits
Flexible PTO (including 11 holidays and your birthday off)
401(k) plan with employer matching
Great health benefits with multiple plan option
Option to choose between in office, fully remote, or a hybrid work environment for all employees
Casual dress environment (when in office)
Catered lunches every Tuesday and Thursday
Company events each quarter
Signing stipend for a work-from-home setup
Free gym membership at our office
Annual employee development program stipend of $2,000 for each employee
Flexible parental leave with 10 weeks paid leave for ALL new parents
Fertility/adoption assistance
Annual tutoring stipend for your children
Mentorship program available immediately
Regular team outings
Advancement opportunities based on results, not politics
Culture that emphasizes inclusiveness driven by our REDI Committee
About Us
LeaseQuery simplifies complex accounting with our innovative FinTech SaaS technology. Our products, used by more than 3000+ organizations in 87 countries, are top rated for user satisfaction and ease of use by G2, and our company has appeared on the Deloitte Technology's Fast 500 list and Georgia's Fast 40 list among many other recent accolades over the past several years.
During the past decade, our CEO, George Azih, grew LeaseQuery from a one-person company to a workforce of 330+ representing one of the fastest-growing FinTech companies today. As we move into our next phase of growth, we're looking for passionate and dedicated people who want to invest their energy to align with our company's long-term goals.
LeaseQuery is an equal opportunity employer to all persons, free from restrictions and prejudice based upon race, color, creed, religion, sex, domestic relationship status, parental status, family status, sexual orientation, national origin, gender identity, age, disability, and veteran status. LeaseQuery maintains a drug-free workplace.