Sales Development Representative (SDR)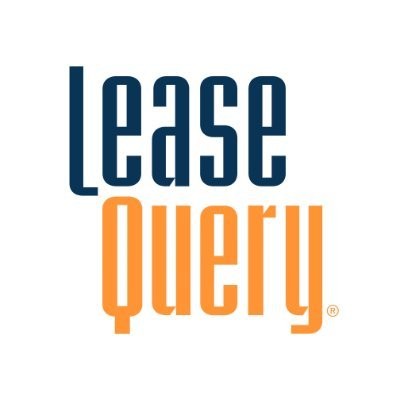 LeaseQuery
Sales & Business Development
Atlanta, GA, USA
Posted on Tuesday, April 18, 2023
LeaseQuery makes accountants' lives easier by simplifying the complex with our innovative FinTech SaaS technology. Our products, used by more than 4,000+ organizations in over 90 countries, are rated #1 for user satisfaction and ease of use by G2, and our company has been named #26 on Deloitte Technology's Fast 500 list and #4 on Georgia's Fast 40 list among many other recent accolades.
In the past decade, our CEO, George Azih, grew LeaseQuery from a one-person company to a workforce of 320+ representing one of the fastest-growing FinTech companies today. As we move into our next phase of growth, we're looking for passionate and dedicated people who want to invest their energy to align with our company's long-term goals.
As a Sales Development Representative, you will engage prospects through cold outreach to communicate how LeaseQuery can solve lease accounting challenges. You will be responsible for cold-calling prospects and educating the market about the power of LeaseQuery and generating opportunities with net-new customers to support and enable sales Account Executives (AEs) to close revenue-generating deals.
Why you're important to us:
At LeaseQuery, our Sales Development Representatives are pivotal to our company's success. You will be a key member of our fast-growing and high-performing sales team and will be our specialists in researching prospects, discovering pain points, getting access to and setting meetings with decision-makers. Specifically, you will leverage your past cold calling and/or lead generation experience to communicate with potential clients via phone, emails, and Linkedin to develop an interest in LeaseQuery's software. We believe that the most successful sellers have a passionate and supportive team behind them. As future Account Executives, our SDRs allow the current closing team to focus on conducting meetings with prospects and increasing the overall productivity of the sales organization.
Our Sales Development team consists of seasoned and up-and-coming sales professionals with a strong hunter mentality and a desire to win. LeaseQuery SDRs share a few common traits: they are self-motivated, ambitious, and passionate about evangelizing LeaseQuery. They are also the epitome of our core values - Sense of urgency. Integrity. Teamwork. Customer Commitment. Accountability. Empathy. Passion.
LeaseQuery's headquarters is located in Atlanta, GA, but this role can sit 100% remote.
What you will be doing
You'll have the opportunity to follow an established and successful sales process combined with weekly coaching and armed with the latest technology.
Setting quality meetings, you'll play an integral role in building our sales pipeline and our business! In the SDR training program at LeaseQuery, you will participate in a mix of virtual classroom-style learning as well as role-plays and practice.
Learn to generate sales-qualified leads, prospect via cold calls, email, LinkedIn, and establish the value of our solutions. Once you've engaged with a prospect, you will build rapport and find your prospects' needs.
Receive 40% of your leads from marketing programs and will be 100% responsible for generating your own prospects.
Your success will be measured on proven key performance indicators including daily activity metrics as well as monthly quota attainment.
As you demonstrate mastery of skills, we have a clearly defined career path with our SDR organization that will set you up for promotion to sales, channel partner, or anywhere else you want to grow within the organization.
What experience and skills we need you to have
6 mos-2 years of relevant sales experience required; internship experience will be considered
Previous cold calling experience required
Positivity is a MUST! You are solutions-oriented and not afraid of challenges in a fast-paced environment
Collaborative mentality by prioritizing 'we' and not focusing on 'me'
Results-driven and competitive nature
Superb writing, communication, and listening skills; you must understand objections and overcome them by turning skeptics into believers
Outstanding time management skills
High level of empathy - it's important for our SDR's to be a good person to peers and prospects
Proven ability to make strong connections and overcome rejection to achieve results
Desire to move up the ranks and become an Account Executive or Channel Partner Manager in the future required
Solid project management and business development skills
Excellent presentation and communication skills
Grit, strong work ethic, coachable, confidence, curiosity, self-awareness, and a focus on self-development
Success working remotely and a strong home setup
Knowledge of our sales tools such as Salesforce, SalesLoft, and Zoominfo is a plus
SaaS and/or FinTech experience definitely gives you a leg up!
Benefits
Flexible PTO (including 11 holidays and your birthday off)
401(k) plan with employer matching
Great health benefits with multiple plan option
Option to choose between in office, fully remote, or a hybrid work environment for all employees
Sabbatical program (4 weeks after 5 years of service)
Casual dress environment (when in office)
Catered lunches every Tuesday and Thursday
Company events each quarter
Signing stipend for a work-from-home setup
Free gym membership at our office
Annual employee development program stipend of $2,000 for each employee
Flexible parental leave with 10 weeks paid leave for ALL new parents
Fertility/adoption assistance
Annual tutoring stipend for your children
Mentorship program available immediately
Regular team outings
Advancement opportunities based on results, not politics
Culture that emphasizes inclusiveness driven by our REDI Committee
#LI-Remote
LeaseQuery is an equal opportunity employer to all persons, free from restrictions and prejudice based upon race, color, creed, religion, sex, domestic relationship status, parental status, family status, sexual orientation, national origin, gender identity, age, disability, and veteran status. LeaseQuery maintains a drug-free workplace.